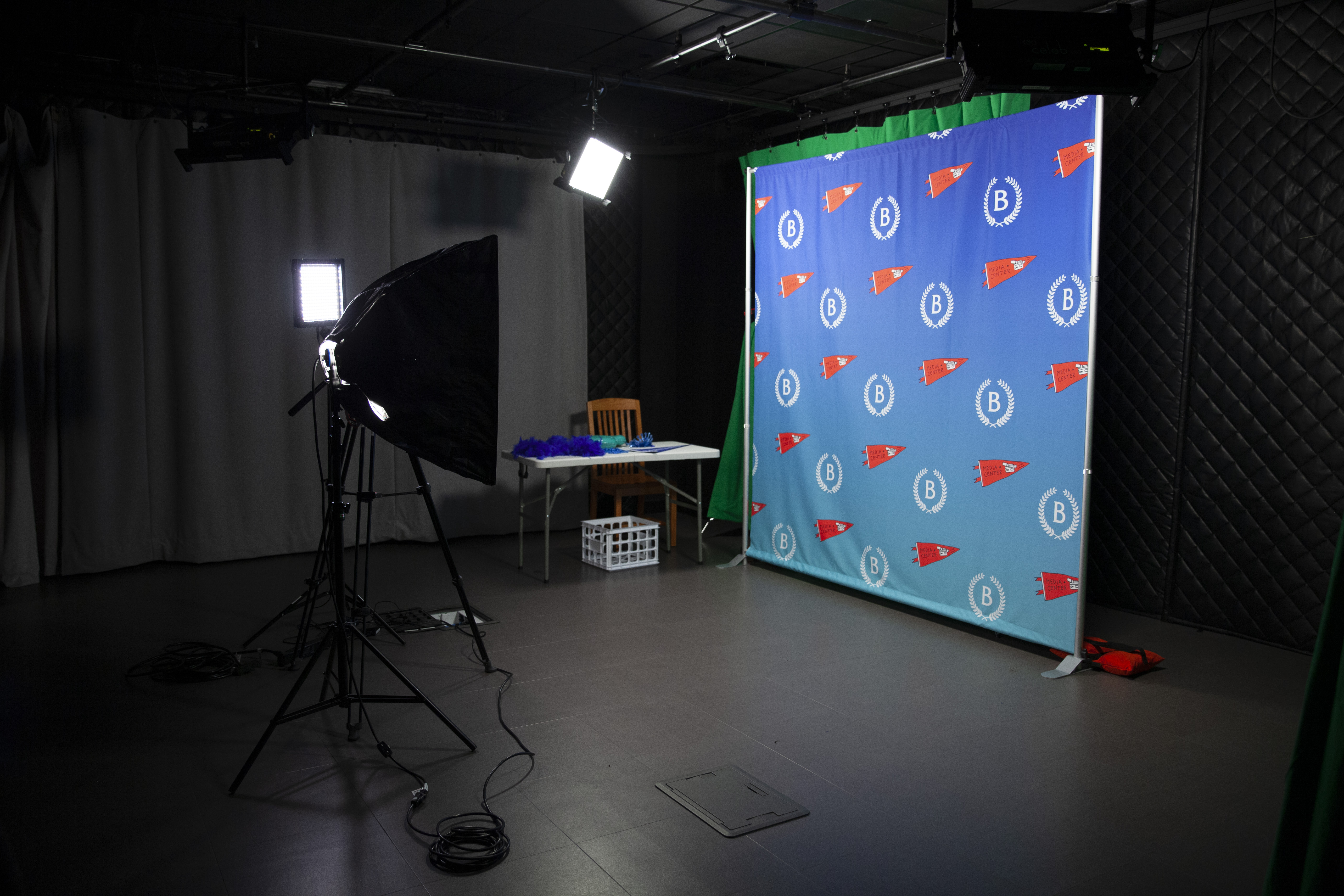 Our production studio features a green screen, light grid, and state-of-the-art production equipment. It also houses our audio recording booth. Check the studio calendar for availability. While we aim to accommodate all members of the Barnard and Columbia community, Barnard undergraduates and Barnard course attendees have priority. We require training the first time you use the studio. Email mediacenter@barnard.edu if you have additional questions.
Location
The Media Studio is in Milstein 105c. When coming from the main entrance, head to the back of the first floor and then turn right. The studio is at the very end of the hallway. See the Milstein Center first floor map for reference.
Reserve the studio below:
Before you request to reserve the studio, make sure that:
you have checked the studio calendar below to ensure that the studio available
your reservation is within the studio hours listed above
your reservation is no longer than four hours
you are requesting no sooner than four weeks in advance
Click on any time to make a booking. Please note that reservations are limited to four hours at maximum-- the length of your reservation can be changed using the "Duration" dropdown before clicking a start time on the calendar.
Please Note: If you are a faculty or staff member looking to utilize the studio for a course or event, please contact mediacenter@barnard.edu directly in lieu of using the Studio Request Form.
All requests are "pending" until approved by Media Center staff.
Calendar