Production Studio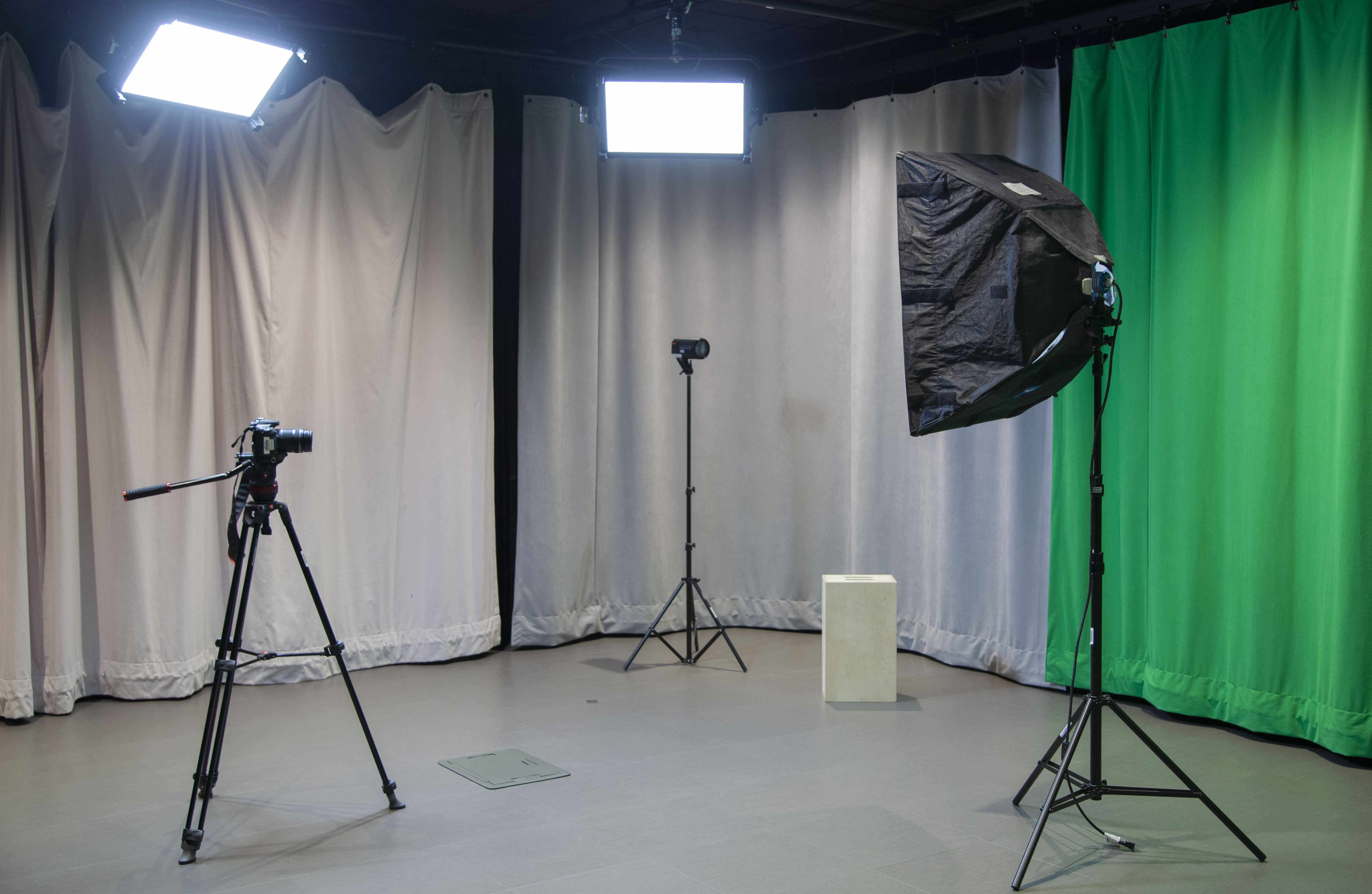 We have a newly designed production studio featuring a light grid, audio booth and green screen. Learn more about the space and how to reserve it.
Post-Production Computer Lab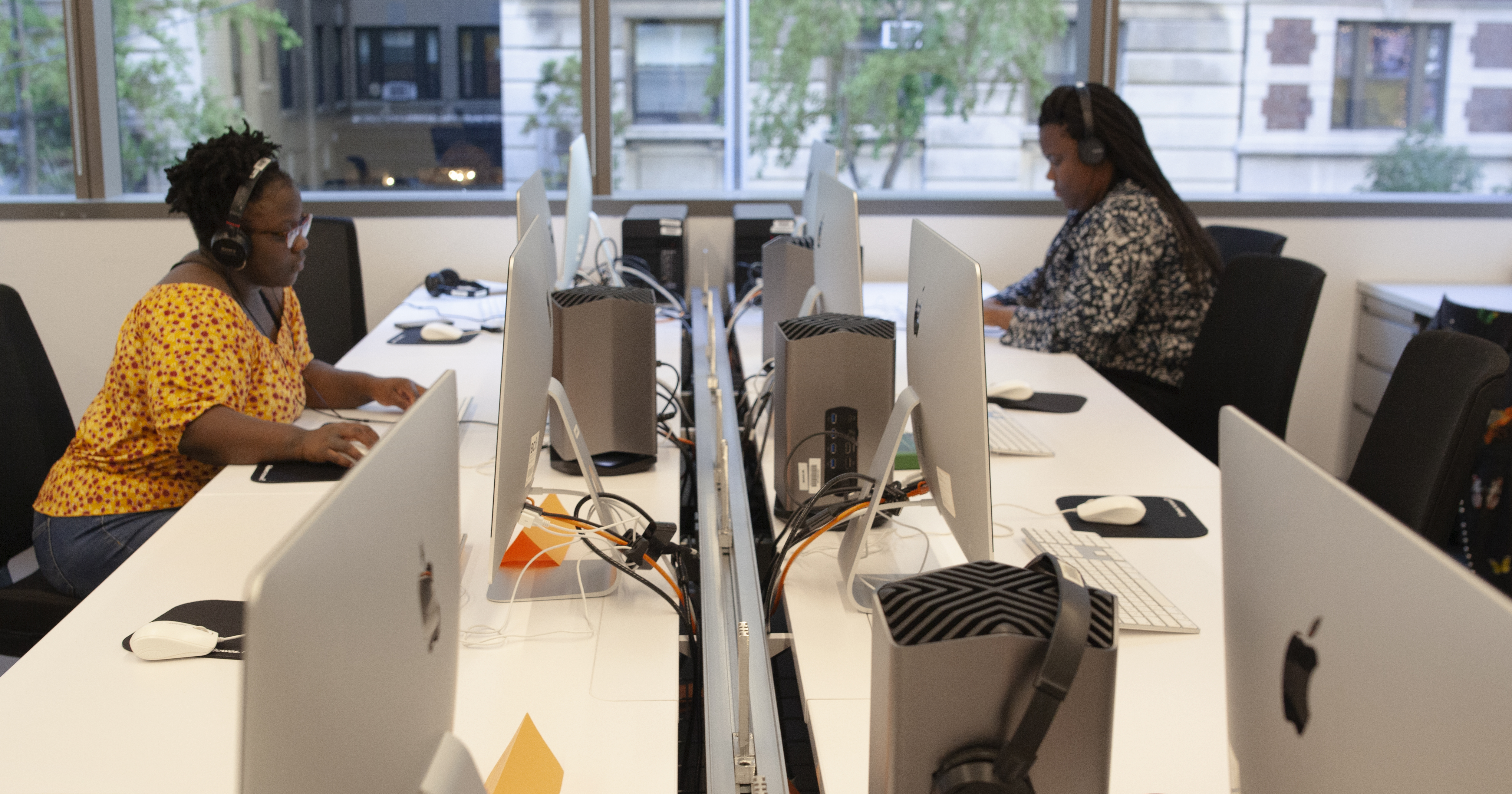 Our post-production computer lab features Adobe Software, including Premiere, Photoshop, Illustrator, InDesign, and AfterEffects; DaVinci post-production software; AutoCAD; Sketch; and Rhino. Learn more about what we offer and find out when we're open.