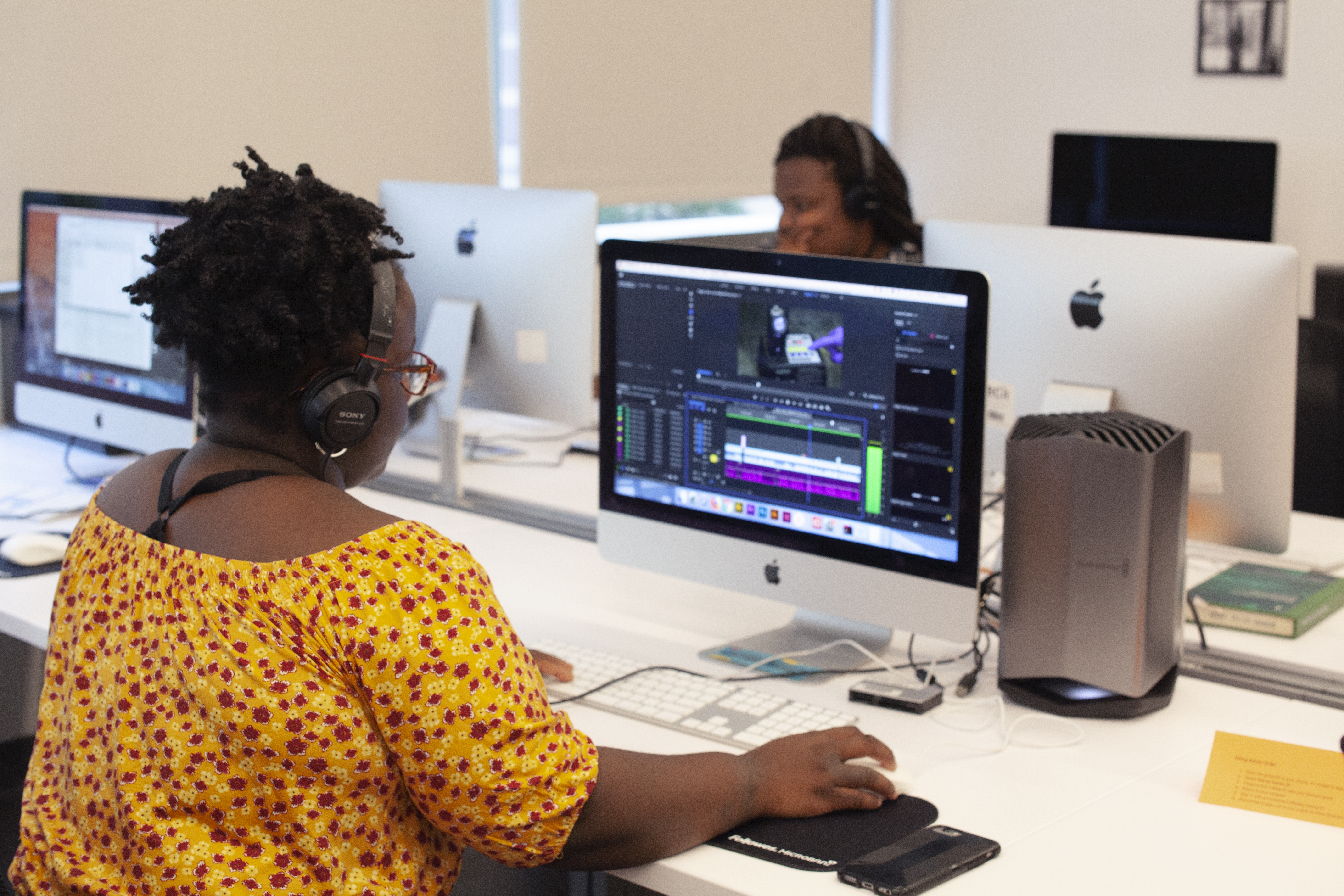 Our post-production computer lab features Adobe Software, including Premiere, Photoshop, Illustrator, InDesign, and AfterEffects; DaVinci post-production software; Hindenburg; AutoCAD; Sketch; and Rhino. Barnard and Columbia students can drop-in to use whenever the space is open, however check the calendar as it is sometimes reserved for courses and workshops. No food is allowed, and beverages must be in a sealed container. Graphics and post-production work is prioritized for use in the space.
Due to COVID-19 our lab has remained closed. However, you can access the above applications via our Virtual Labs platform (powered by Apporto). Application access will be very similar to being in a computer lab and will not require any downloads or installations on your own computer - all you need is a browser. For more information on how to access our Virtual Labs, please see the BCIT Service Portal page. If you have any questions about the Barnard Virtual Labs, please contact BCIT Student Computing for help.
Additionally, we've brought back Graduate Assistant Help Hours Virtually. So if you're working with creative software at home, someone can be there to troubleshoot with you!