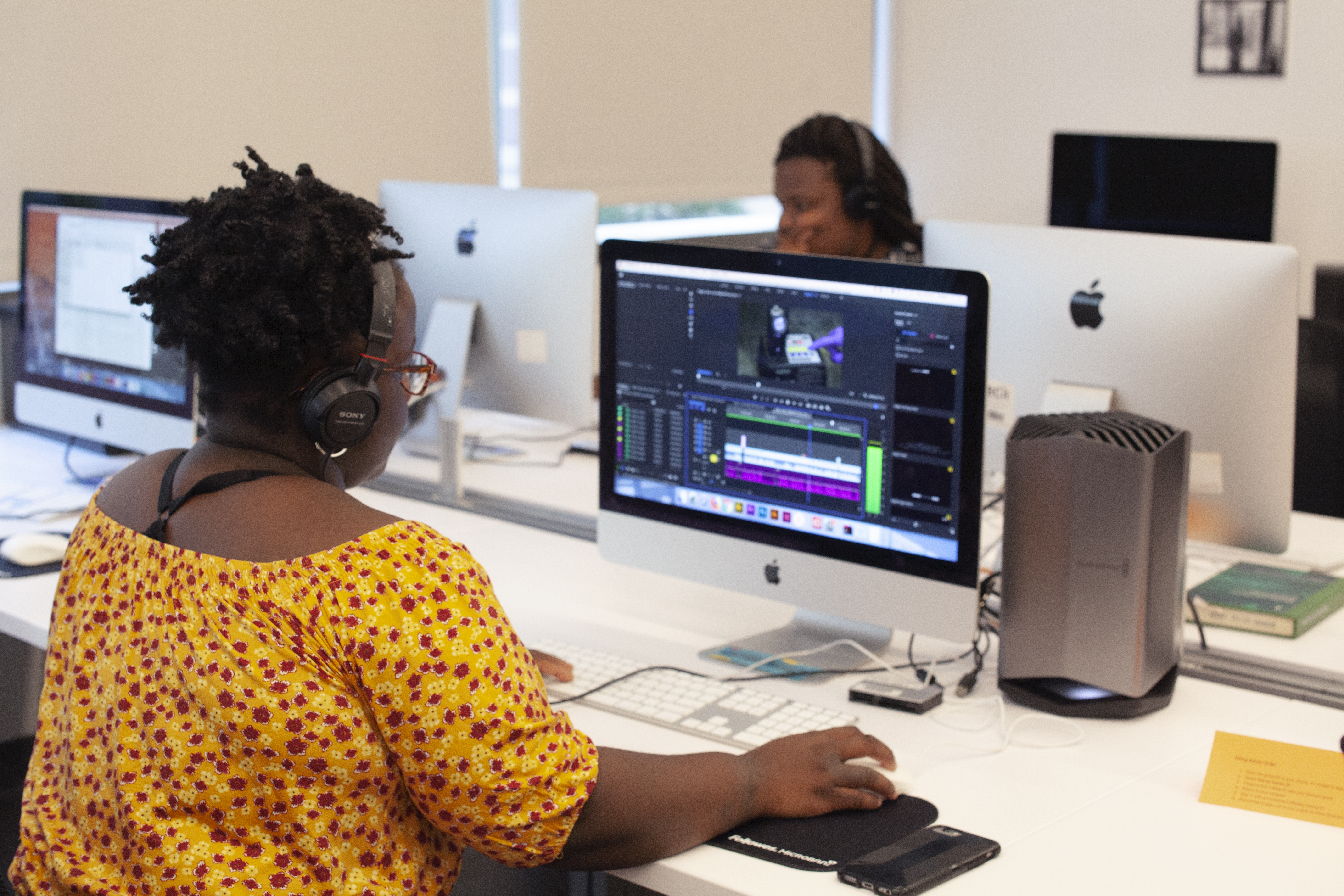 Our post-production computer lab features Adobe Software, including Premiere, Photoshop, Illustrator, InDesign, and AfterEffects; DaVinci post-production software; Hindenburg; AutoCAD; Sketch; and Rhino. Barnard and Columbia students can drop-in to use whenever the space is open, however check the calendar as it is sometimes reserved for courses and workshops. No food is allowed, and beverages must be in a sealed container. Graphics and post-production work is prioritized for use in the space.
Due to COVID-19 concerns, the post-production lab is fully-closed through the remainder of March, 2020.
Location
The lab is in Milstein 105. It is along the back hallways of the Milstein Center Floor 1, just to the north of the Design Center. See the Milstein Center first floor map for reference.
Calendar