Ayebomi vs. Regina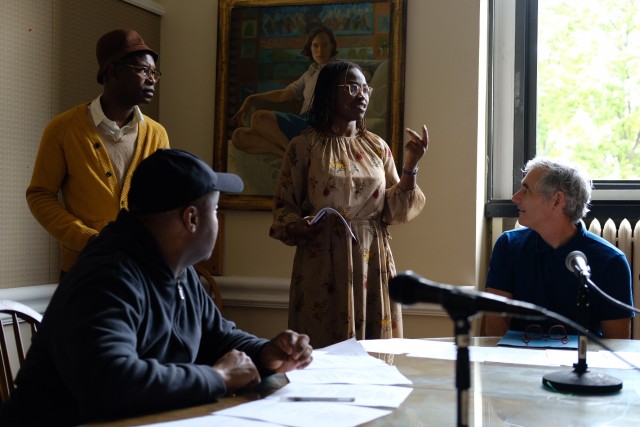 This piece by Abosede A. George (Associate Professor of History) reworks the archives of a court case from the late 1800s in Lagos, Nigeria for an audio performance. The Lagos Photo Festival commissioned the piece.  Rachel James and Karl-Mary Akre assisted Professor George in recording testimonies in the Media Center's brand new audio booth. A trial was re-created in a Barnard hall classroom and recorded with IMATS equipment. Rachel worked with Professor George to compile soundscapes and edit the recordings into five separate audio files, which played at different locations around Lagos as part of the festival.
360 Video: Dance Magic Dance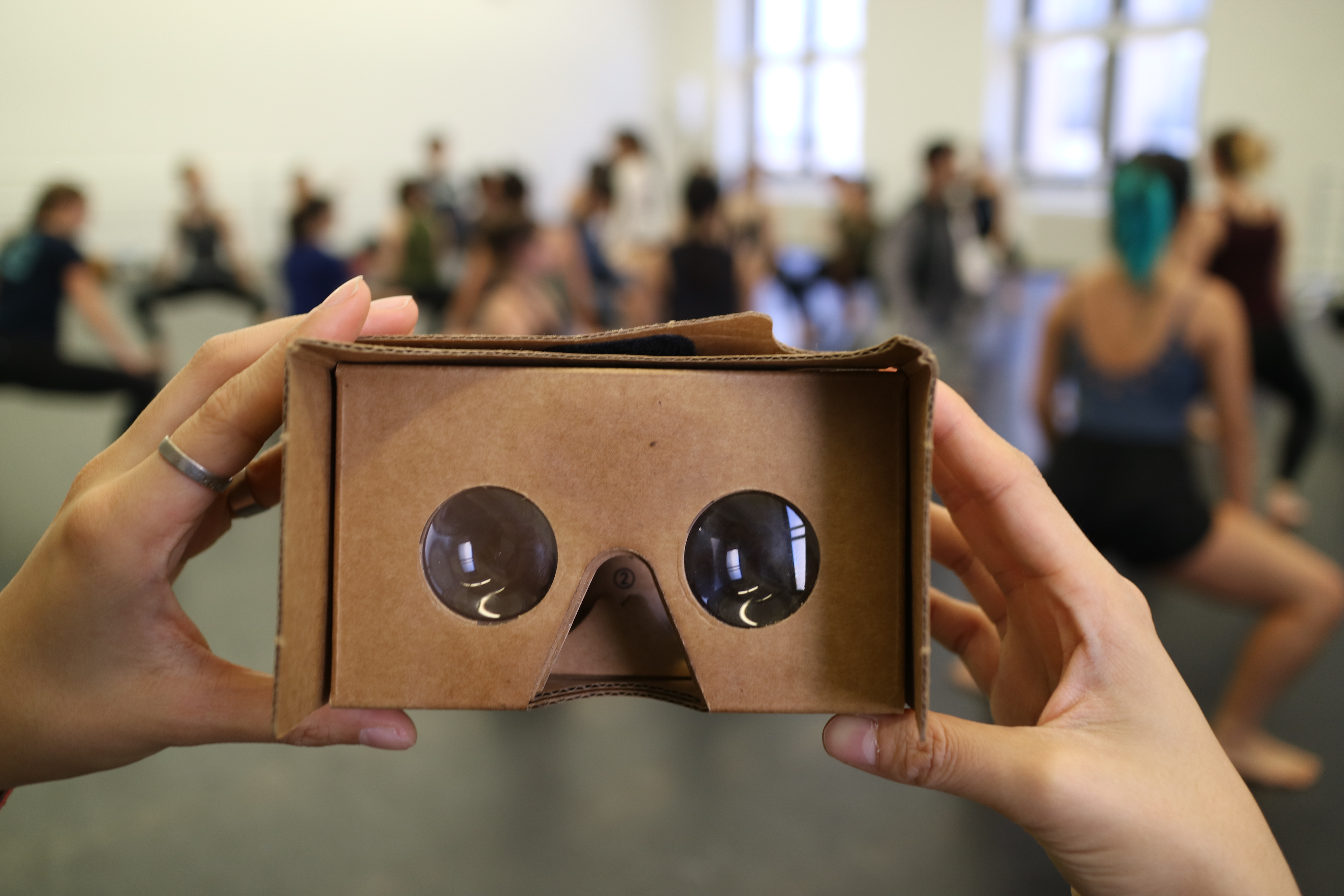 IMATS partnered with the Barnard Dance Department to explore new angles from which performances could be recorded—every angle, to be exact. IMATS filmed several dance classes from various genres using a Ricoh Theta 360 camera, then stitched and edited the footage together. The result could be viewed through a VR-headset as an immersive dance experience. A more in-depth look at IMATS' ongoing partnership with the Barnard Dance Department can be found in the book chapter "Dance Magic Dance: A Case Study of AR/360 Video and the Performing Arts." This was co-written by Melanie Hibbert, director of IMATS, former Barnard staff members Alexis Seeley and Abby Lee, and Barnard Dance professor Gabri Christa. This chapter appears in the book Library Go: Augmented Reality in Libraries, published in 2018 by Rowman & Littflefield.