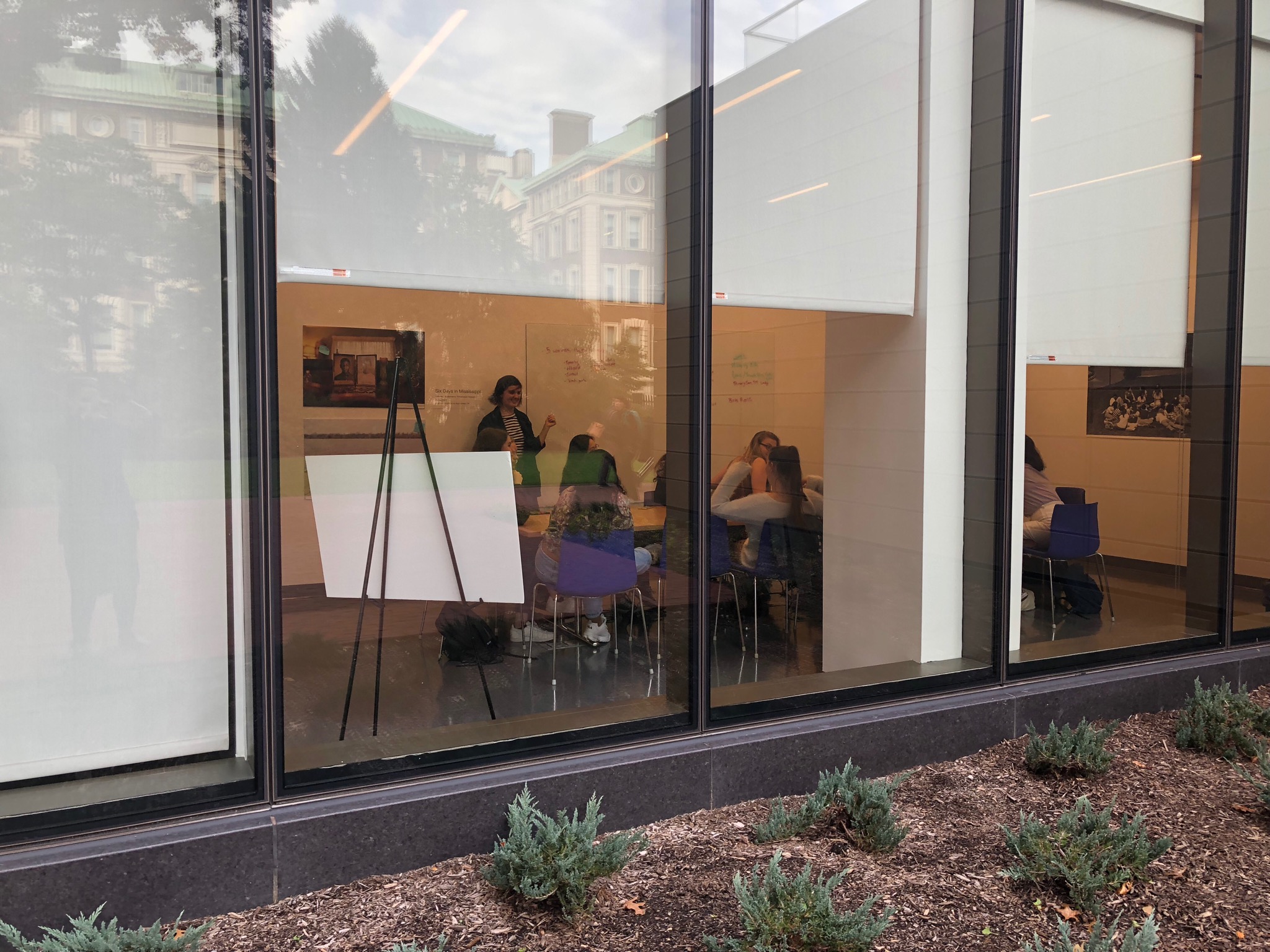 Students from the Media Center have been working in the CEP to develop a comedic web-series called "The 1 Train is Delayed." Since September, a group of 20 students has been learning the ins and outs of video production and TV-writing under the guidance of post-baccalaureate fellow Ruby Mastrodimos.
In addition to providing practical on-set experience, the goal of this initiative is to teach students about time management and teamwork in an environment that is different from the typical classroom. Students involved are creating a collaborative environment in which to explore their creative and comedic voices; this includes a writers' room that meets weekly in the CEP.
"The 1 Train is Delayed" will be releasing their first video this fall and hopes to begin producing full-length episodes in January.