About
The Feminist Film Series is a year-round feature film screening series programmed and hosted by the Barnard College Media Center. This semester we are partnering with the Center for Accessibility Resources & Disability Services to offer a live Q&A with several brilliant filmmakers. We engage with the community to challenge what feminist film is, and aim to create a positive discourse for fellowship and social change amongst media makers and media audiences.
Spring 2021
Crip Camp (2020) Dir. James Lebrecht & Nicole Newnham
Image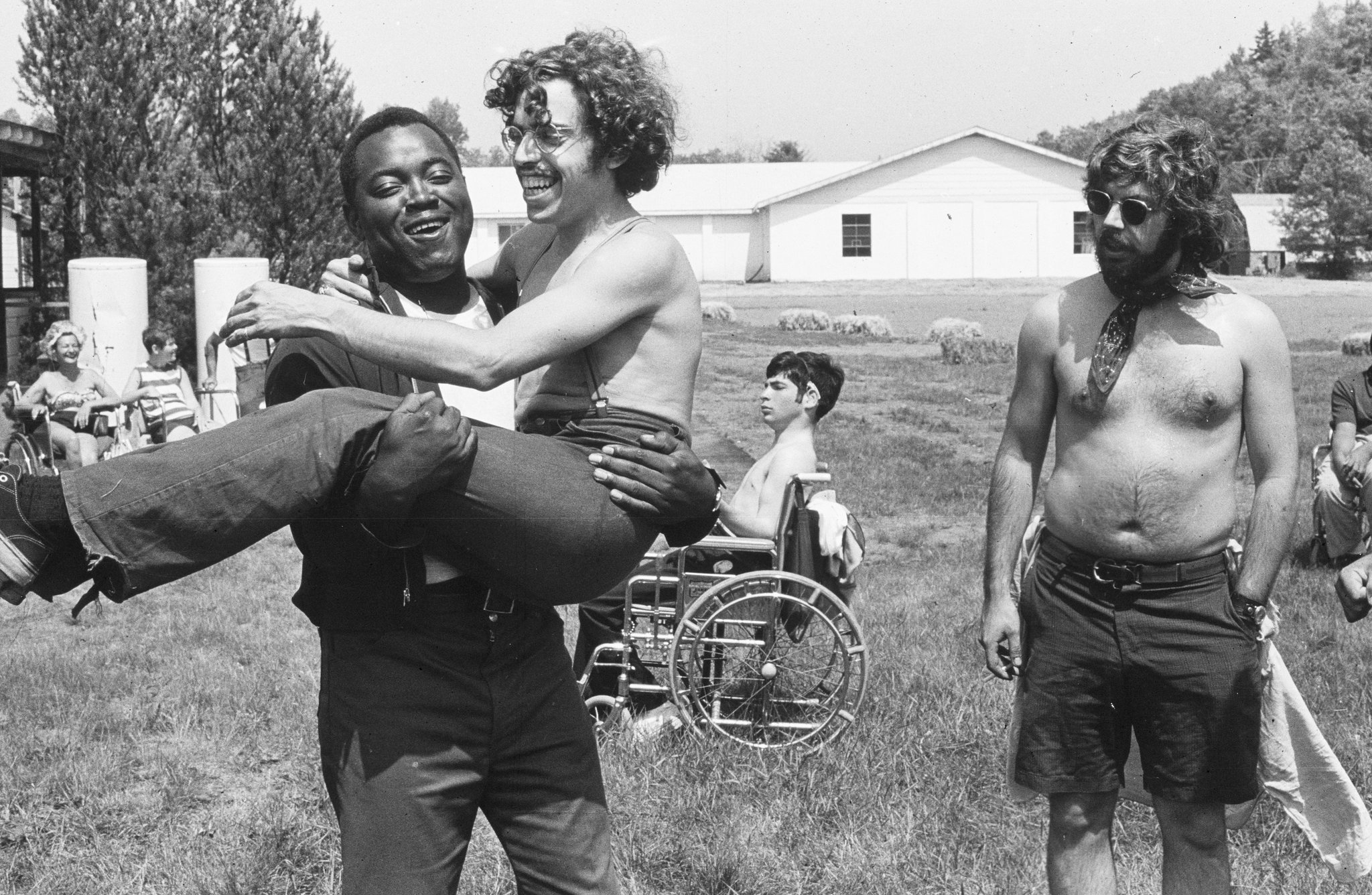 Q&A on Tuesday, 16 March 2021 at 7 pm. Register here.
About the Film
A groundbreaking summer camp galvanizes a group of teens with disabilities to help build a movement, forging a new path toward greater equality.
Join the directors of the award-winning documentary "Crip Camp," Nicole Newnham and Jim LeBrecht, and editor Eileen Meyer, for a panel and audience conversation about the making and production of Crip Camp, moderated by architecture faculty member Ignacio G. Galán. Topics will include the disability civil rights movement; ways to include disability in conversations around equity; the importance of representation of disability on-screen; and other subjects.  
Past Screenings
Miss Juneteenth (2020) - Dir. Channing Godfrey Peoples - Director Q&A on November 19
Rafiki (2019) - Dir. Wanuri Kahiu - Director Q&A on December 10
The Decline of Western Civilization (1981) - Dir. Penelope Spheeris - February 6
Selena (1997) - Dir. Gregory Nava - February 13
No One Knows About Persian Cats (2018) - Dir. Bahman Ghobadi - February 20
Josie and the Pussycats (2001) - Dir. Deborah Kaplan, Harry Elfont - February 27
What's Love Got to Do with It (1993) - Dir. Brian Gibson - March 5
Amy (2015) Dir. Asif Kapadia - September 12
Sharp Edges (1986) Dir. Sandra Luckow vs. I, Tonya (2017) Dir. Craig Gillespie - September 26
Shirkers (2018) Dir. Sandi Tan w/ Q&A with Sandi Tan - October 10
No Home Movie (2015) Dir. Chantal Akerman - October 24
The Queen of Versailles (2012) Dir. Lauren Greenfield - November 7
Hail Satan? (2019) Dir. Penny Lane - November 21
Sita Sings the Blues (2008) Dir. Nina Paley - January 31
The Films of Jodie Mack (Various) Dir. Jodie Mack w/ Q&A with Jodie Mack - February 22
A selection of short films that feature domestic and recycled materials, and unleash the energy from overlooked and wasted objects. Screened in Lehman Auditorium in Altshcul Hall, with a reception following in the Altschul atrium.
Frida (2002) Dir. Julie Taymor - February 28
Persepolis (2007) Dir. Vincent Paronnaud and Marjane Satrapi - March 14
Diary of a Teenage Girl (2015) Dir. Marielle Heller - April 4
Paprika (2006) Dir. Satoshi Kon - April 18
The Watermelon Woman (1996) - Dir. Cheryl Dunye - September 24
Lady Snowblood (1973) Dir. Toshiya Fujita - October 8
A Girl Walks Home Alone at Night (2014) Dir. Ana Lily Amirpour - October 22
The Witch (2015) Dir. Robert Eggers - October 29
Daisies (1966) Dir. Věra Chytilová - November 12
Mustang (2015) Dir. Deniz Gamze Ergüven - November 26
Pariah (2011) Dir. Dee Rees - December 10