Over Labor Day weekend, in a remote and isolated corner of the San Juan Mountains of Colorado, the small town of Telluride found itself inundated with hundreds of cinephiles, filmmakers, critics, and celebrities. The occasion was the Telluride Film Festival, a four-day long deep dive into the best cinema has to offer from the past, present, and future. Features like David Lynch's "Blue Velvet," Jim Jarmusch's "Stranger Than Paradise," and Ang Lee's "Crouching Tiger, Hidden Dragon" had their US premieres here. In 2016, it hosted the world premiere of Barry Jenkins' Best Picture winner, "Moonlight"; Greta Gerwig's "Lady Bird" had its world premiere at Telluride the following year. 
While this was the festival's 46th iteration, it was only my second year attending; in 2018, I had the pleasure of attending as a member of Student Symposium. That program consists a group 50 undergraduate and graduate students from all different academic fields who attend screenings and private conversations with the filmmakers. It was an incredible experience. This year, I had spent the summer working remotely as a pre-festival screener, sorting through submissions and writing coverages; subsequently, I was awarded a pass to the festival.
After a long and arduous journey from New York, a finally made it to the small town that rests at around 9,000 ft above sea level. Admittedly, the altitude is pretty disorienting, especially on top of a schedule packed with screenings and panels. The next few days passed like a beautiful blur and now, over a week later and back in with workable oxygen levels, I can finally reflect on the experience.
Of the nine feature films I managed to catch, three have stuck with me as clear favorites. South Korean director Bong Joon -ho's Palme D'Or winner Parasite lived up to the hype; this Hitchcockian thriller met my expectations and then exceeded them. The less said about it, however, the better, but be sure to come talk to me about it after its release on October 10.
Less expected was my response to the Safdie Brother's sensory overload, Uncut Gems. This film, lead by Adam Sandler of all people, is a manic two-hour spiral into a compulsive gambler's downfall. Lights flash, people shout over each other, colonoscopies are performed, and the result is an immersive and hypnotic film. Yet, unlike other A24 favorites, the Safdie Brothers never sacrifice substance for style. There's a heart of darkness at the core of Uncut Gems that the filmmakers don't let their protagonist, or the audience, ignore.
One of A24's other offerings in Telluride's lineup, Kelly Reichardt's First Cow, could not be more different stylistically but I will certainly shout its praises to everyone who will listen. Reichardt is one of the greatest living auteurs in American independent cinema if one of the most underrated; First Cow only confirms that fact. This quiet story is about a mild-mannered cook and a Chinese sailor who forge a surprisingly tender connection in the bitter landscape of the Oregon Territory. It's a tender, heartbreaking film that recalls the best of the revisionist Western genre, Robert Altman's McCabe & Mrs. Miller (1971).
However, distributors A24 are pushing First Cow's release until March, essentially burying it after award season has already passed by. This speaks to a historical trend of undervaluing works by women in film. As a festival, Telluride hasn't fully overcome this legacy. Ironically, two episodes from documentarian Mark Cousins' sprawling mini-series Women Make Films: A New Road Movie Through Cinema were screened and promised to address the "sexism by omission" in film theory and history. Indeed, what I was able to catch of introduced me to over a dozen filmmakers from all over the world that even the most seasoned cinephile had never heard of. Yet overall, there were very fews films directed by women playing even though this year's festival was dedicated to Agnès Varda. Her final film, Varda par Agnès, was screened, introduced by none other than Martin Scorsese speaking with heart-warming reverence about the late filmmaker. Varda is rightfully an icon but she shouldn't be an anomaly.
As disappointed as I still am by Telluride's lack of gender parity, the festival still holds a special place in my heart. Beyond the screenings, the Telluride Film Festival is communal gathering; most volunteers and patrons have been coming consistently for years. Documentarian Ken Burns has attended for forty-three years; Werner Herzog for about forty-five. You run into filmmakers in cafés, sit next to them in screenings, get stuck with them on gondola rides (I had a conversation about abortion with Eva Longoria on the gondola last year, go figure). Going to Telluride, a festival that is so physically difficult to get to and so geographically isolated, feels like a true pilgrimage for a cinephile; its an especially affirming experience for young filmmaker. As soon as I stepped into the airport shuttle to begin the long trek home, I started anticipating next year: the festival's forty-seventh and, hopefully, my third of many.
If you want to hear more about this year's Telluride Film Festival program or about how to become a part of the Student Symposium, feel free to email Mastrodimos at rmastrod@barnard.edu!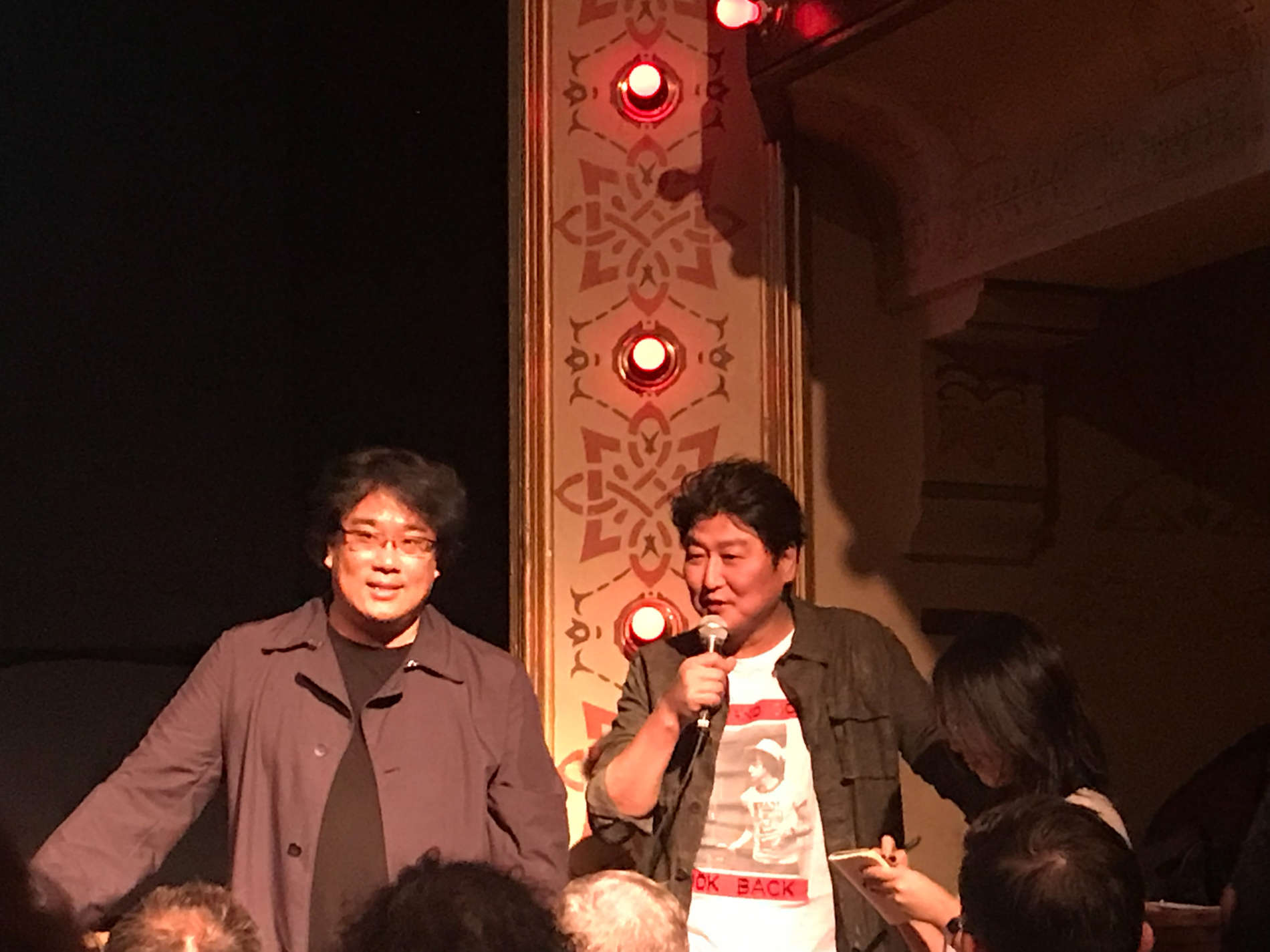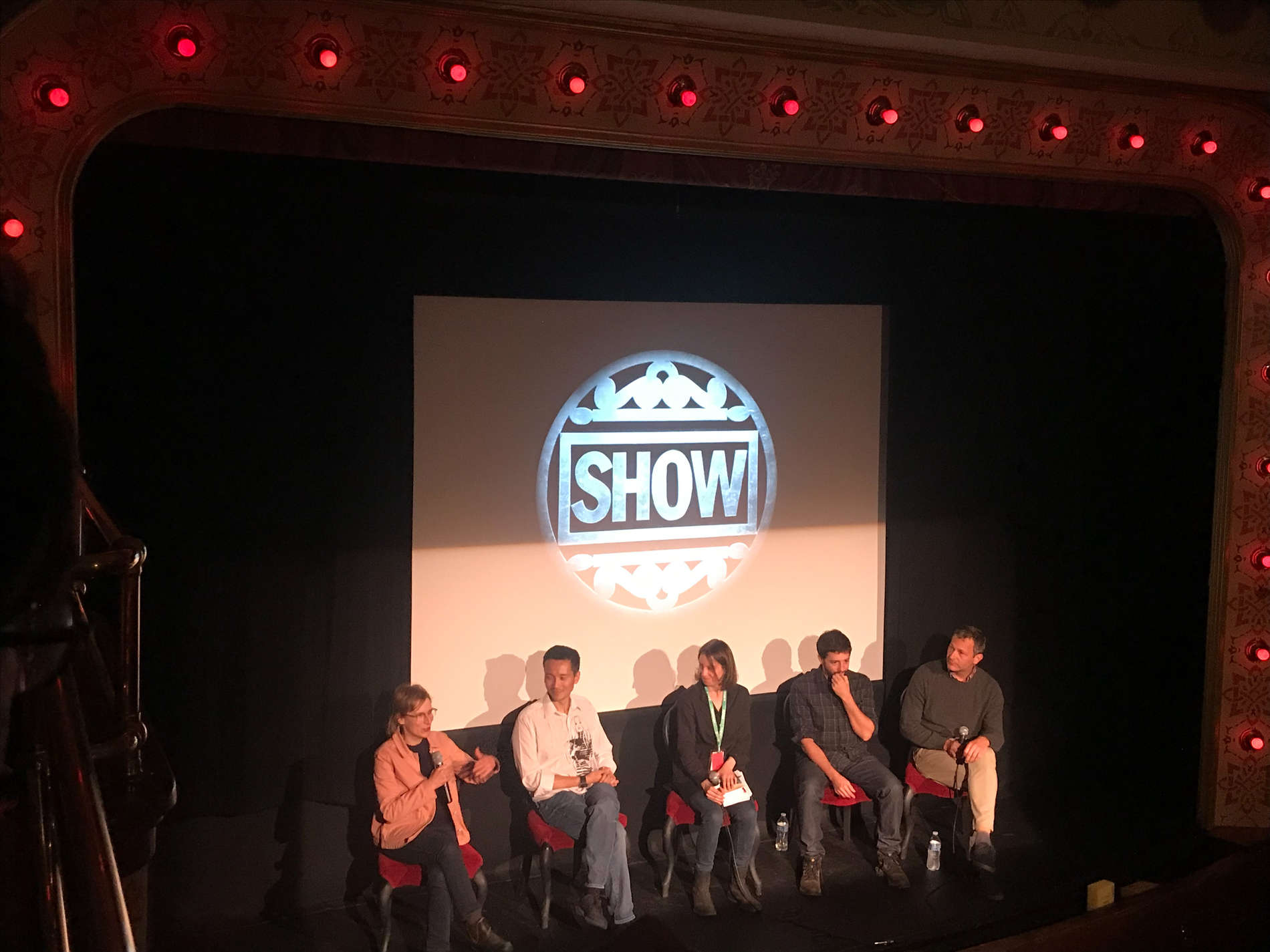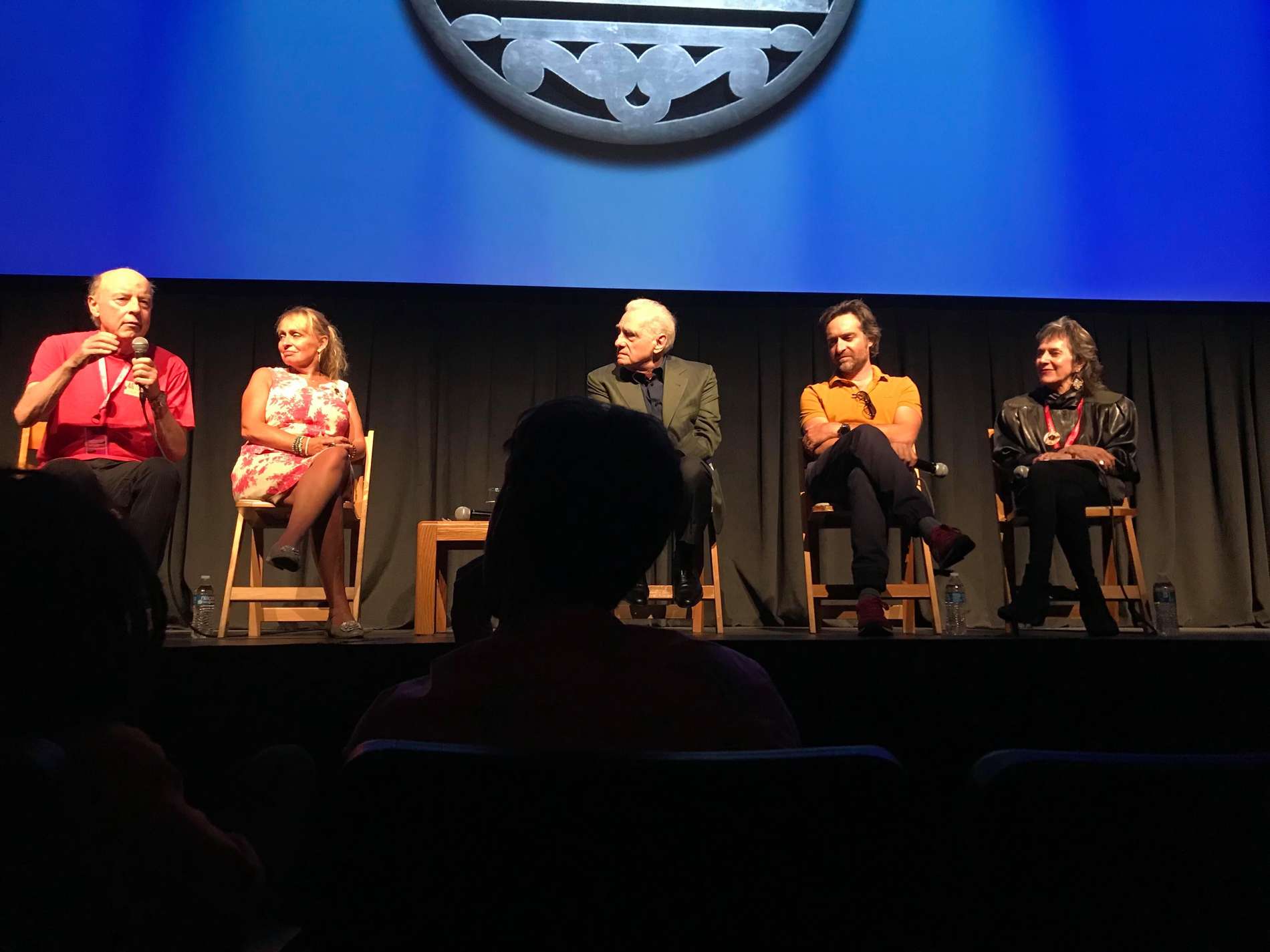 (L-R) Director Bong Joon-ho and actor Song Kang-ho introduce "Parasite"
(L-R) Director Kelly Reichardt, actor Orion Lee, the panel moderator, actor John Magaro, and co-writer Jon Raymond in a Q&A discussion following First Cow.
(L-R) Festival founder Tom Luddy, Rosalie Varda, Martin Scorsese, Matthieu Demy, and Columbia professor Annette Insdorf before Varda par Agnès.