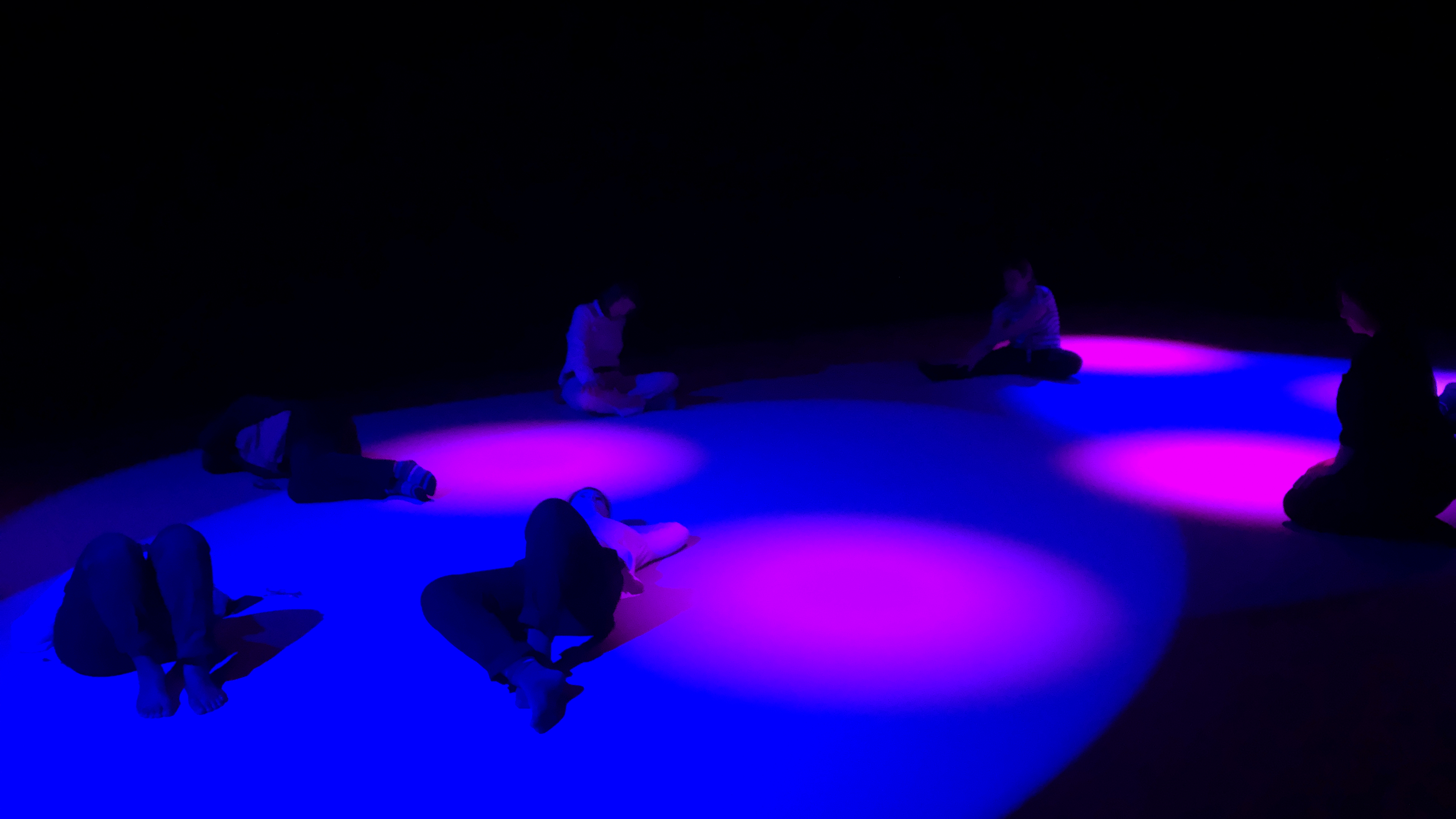 On Friday, December 14th, The Movement Lab kicked off its first event, the Stillness Lab!
The Stillness Lab was an hourlong space for participants to relax, breathe, stretch, and enjoy ambient music and lighting programmed by Media Center & Movement Lab Studio Manager, Guy de Lancey.
The idea for the Stillness Lab came from a play on the name "Movement Lab." Guy de Lancey explains, 'A common experience at the new Lab...is to have people walk in, tentatively, with curiosity, and on discovering the space, say "its so peaceful down here"...."so calm"..." I don't want to leave"..."it feels like another planet."' 
These comments encouraged the Stillness Lab's facilitators to then offer a chance for people to come down and use the Lab in this alternative way, as a place for calm reflection and regeneration. 
Guy explains, "One generally thinks of movement as "activity" or " trackable motion", but  "stillness" or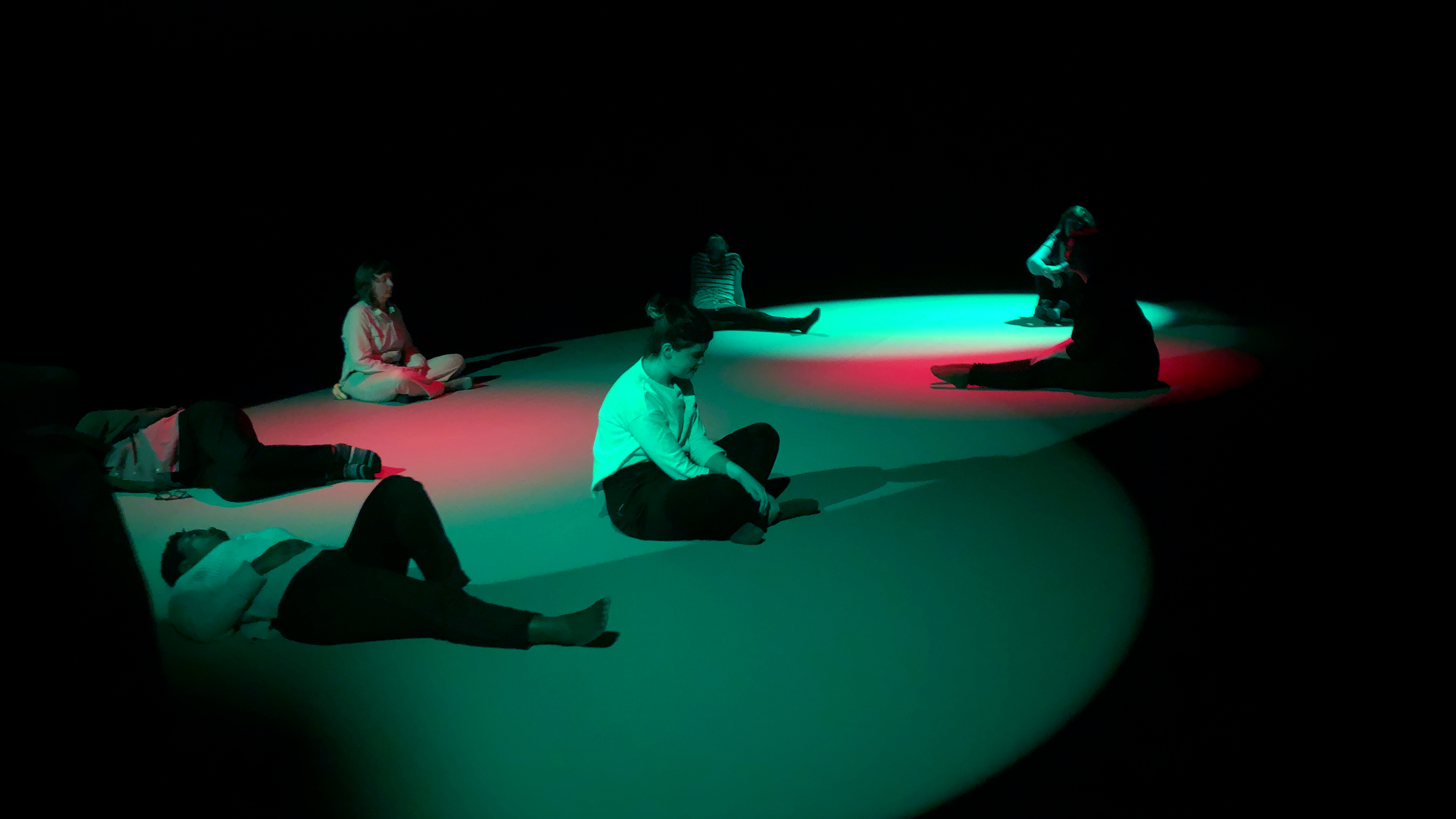 "meditative repose" offer an alternative experience in relation to moving, very much like timelessness does to time, or duration. And movements of the interior, or mind, again offer another perspective on 'motion.'" With the high amount of stress on college campuses, it's especially helpful to create chances to simply decompress. 
"The lighting was a simple looped series of programmed cues that changed the shape and the color of the new lights we have in the space, and the music was a selected playlist of ambient sounds and music suitable for a meditative atmosphere. We'd also like to add gentle video walls of natural scenes like waving grass, or clouds and oceans."
While the first Stillness Lab was an experiment, the Movement Lab plans to hold them as weekly events in the Spring semester.