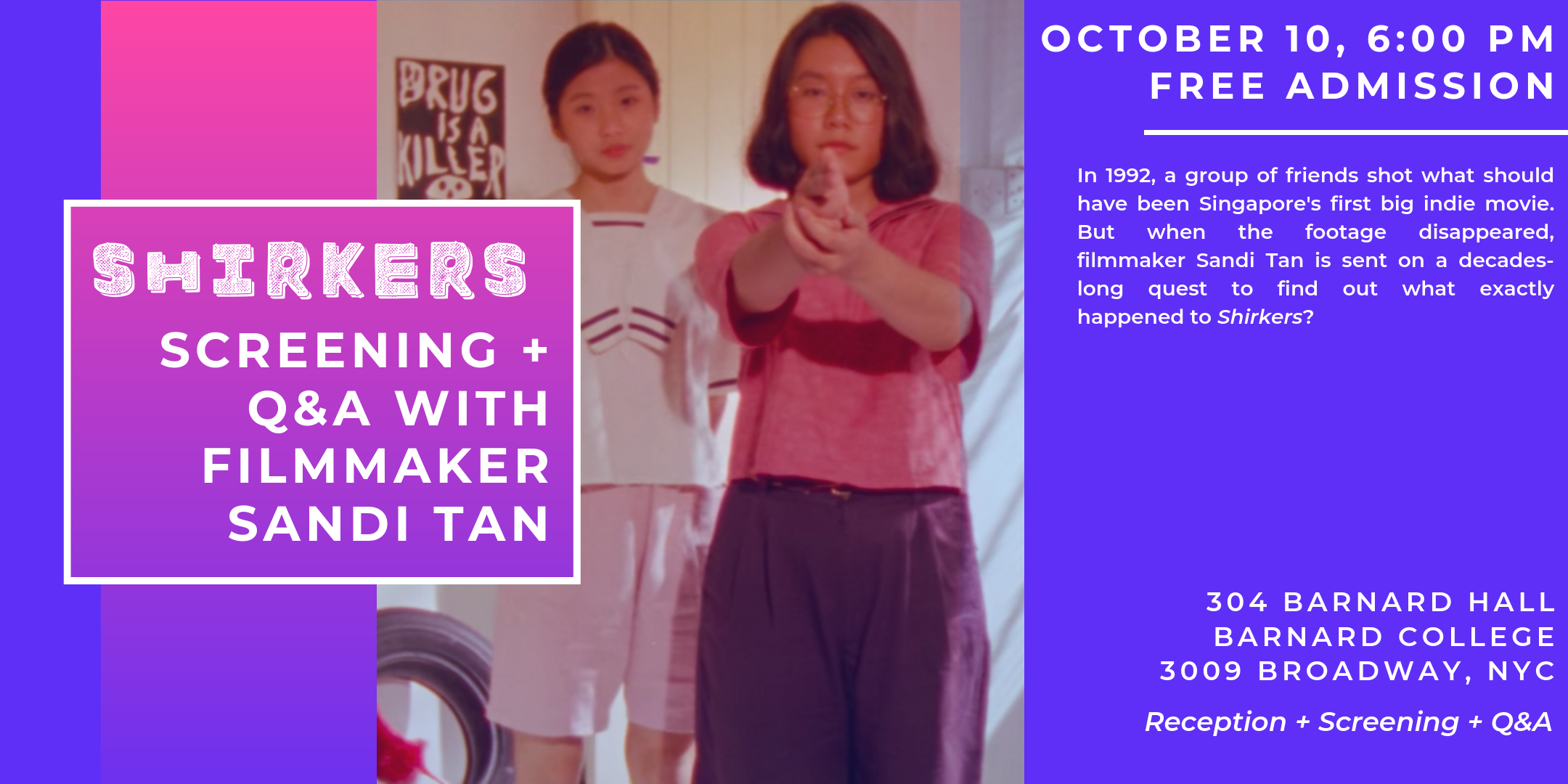 In 1992, a group of friends shot what should have been Singapore's first big indie movie. But when the footage disappeared, filmmaker Sandi Tan is sent on a decades-long quest to find out what exactly happened, and in Shirkers, the truth turns out to be stranger than fiction.
After a triumphant premiere at the 2018 Sundance Film Festival, Sandi Tan's Shirkers went on to receive recognition from the Gotham Independent Film Awards, the Los Angeles Film Critics Association, and the Independent Spirit Awards. Before creating the 2018 Shirkers (and after the 1992 Shirkers), Tan was a film critic at The Strait Times in Singapore and received an MFA in Screenwriting from Columbia University. In addition to filmmaking, she is also an accomplished author, having published the novel The Black Isle in 2012. She is currently set to direct a film adaptation of Elif Batuman's novel The Idiot.
Join the Barnard Media Center as we screen this film and follow it up with a Q&A with Sandi Tan! This event will also include a reception and is open to the public.
Please RSVP for this event here.
This event is a part of the Media Center's Feminist Film Series. Learn more about the series and our upcoming programs here.
Praise for Shirkers:
"An exemplary work of counter-lives and alternative histories, intimate self-portraiture and cultural reconstruction, hard-won empathy and painful reconciliation." - Richard Brody, The New Yorker
"A knotty detective yarn, a funny valentine to Singapore and one of the year's most ardent expressions of movie love, it tells a story of cinematic theft, and in the process, becomes an entrancing feat of cinematic reclamation." - Justin Chang, Los Angeles Times
"It sends you wondering at all the wild creativity and genius of young irrepressible women lost to time, held up or buried by the domineering egos of men." - Emily Yoshida, New York Magazine